본문내용
Welcome Message
페이지 경로

HOME
Welcome Message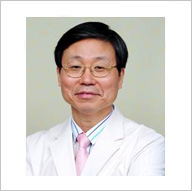 Dear distinguished members, Ladies and Gentlemen,
I am Dr. Eun-Sang Kim, the 23rd President of the Korean Spinal Neurosurgery Society (KSNS). I am very greatly honored to be President of the representative society on spinal disorders in Korea and I also feel a strong sense of responsibility at the same time.
Our society, KSNS, was founded in 1987, passed a generation of 30 years, and has achieved wonderful growth. Many members are already playing a major role in the many international academic organizations. A number of international conferences have been held successfully and will be held in Korea. Our society has leapt with a total number of members of more than 1,900 as well as has been recognized as one of the leading spine societies from the many countries in Asia, US and Europe. The "Neurospine" (formerly, Korean Journal of Spine), the official journal of our society, launched last year, and also became the official journals of the Asia Spine, Neurospinal Society of Japan, Taiwan Neurosurgical Spine Society. Furthermore, the 10th Asia Spine Society will be held in Seoul, September of 2019, with the slogan of "Neurospine Connected", in commemoration of the launch of Neurospine. I would like to ask for your continued support and participation.

In spite of the fact that our academic achievements have made remarkable progress during the past century, actual medical environment becomes increasingly difficult to look ahead in aspects such as undervalued medical costs, inadequate regulation of the health insurance, excessive reduction in medical payments, unreliable conversion of uninsured items to insured item in the name of introduction of new medical system, and the negative perspective towards spine surgery. And, the reward for the members' endeavor is quite disappointing.

I will do my best to do for the development of spine science, to be professional group that is constantly trusted and loved by the people of our nation on the basis of the achievements of former presidents and senior members of KSNS. I will cooperate with six divisional societies for the development of spine and spinal cord-related disciplines. Currently there are four regional chapters in our society, and I will try to establish more chapters and to activate them, and to prepare a framework to be a forum to share the opinions and to listen to members. I will put more effort to listen to the members, to cooperate with relevant organizations, and to protect the rights and interests of the members. If all the members could join forces together in times of difficulty, I believe that we would be able to overcome our difficulties and to achieve our goals.

I wish you all the best.

Thank you.


September 2018
Eun-Sang KIM, MD, PhD
23rd President, the Korean Spinal Neurosurgery Society